Now, smart phones like Android or iPhone add geotagging information to photos.
After your trip to Amsterdam, or site survey from Berlin, you may want to present your photos to your friends or colleagues. Something like this: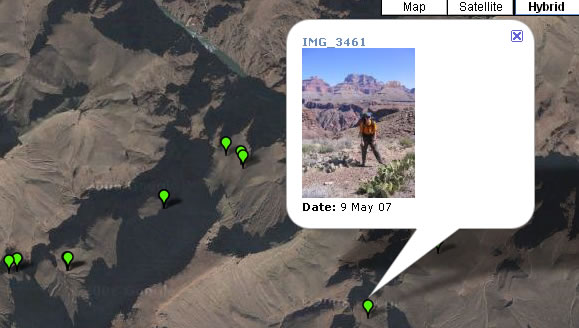 In this above image, you can find several green location icons displayed in Google Earth indicating photos were taken there. Simply click on one of the icons, the image will be displayed in a pop-up ballon.
There are several commercial softwares can assist you with adding images to Google Earth, and today I am recommending a free one.
Images to Google Earth
https://s.wtsolutions.cn/gps-en.html
The coolest features are:
Totally free
Online application, no need to download or installation
Compatible with Windows, Mac, Linux, Android, iOS systems